Plus women spend hours of shopping for that one perfect dress that suits their style. But more often than not its turns out to be disappointing. Not anymore, a varied collection of plus size dresses have been released in 38 styles with a price tag that is budget friendly.
#1 Speckled yellow pintuck dress:
This one piece dress comes in Black and Yellow colour. The Pin tuck pleat detailing at the front gives it a pretty look to this soft, lightweight rayon poplin dress.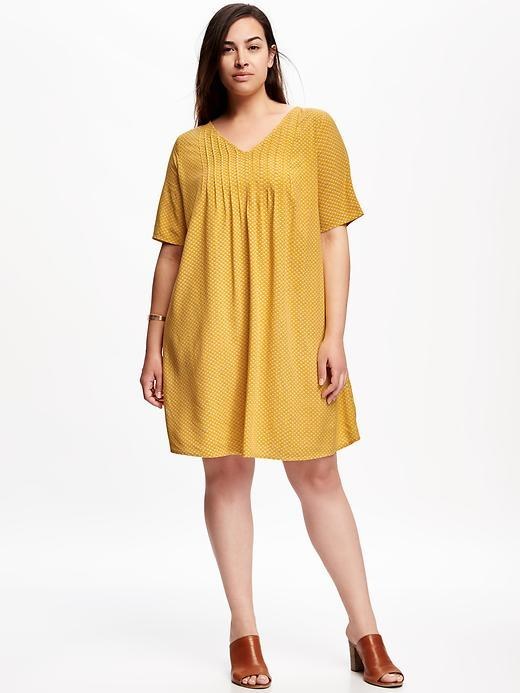 #2 Flowy pleated tea-length dress:
A swishy skirt which gives you a pretty and feminine look. This dress would go well with wedges and a small cardigan or a shrug would complete the look.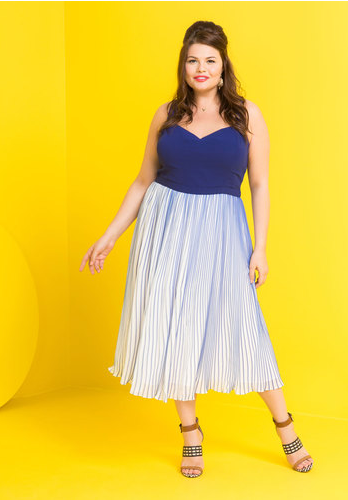 #3 Flowy gauze embroidered dress
This light flowing super cute white summer dress comes with blue-navy embroidery. Flip flops with tiny flowers patched on it, and a hairpin with a flower would complete this look.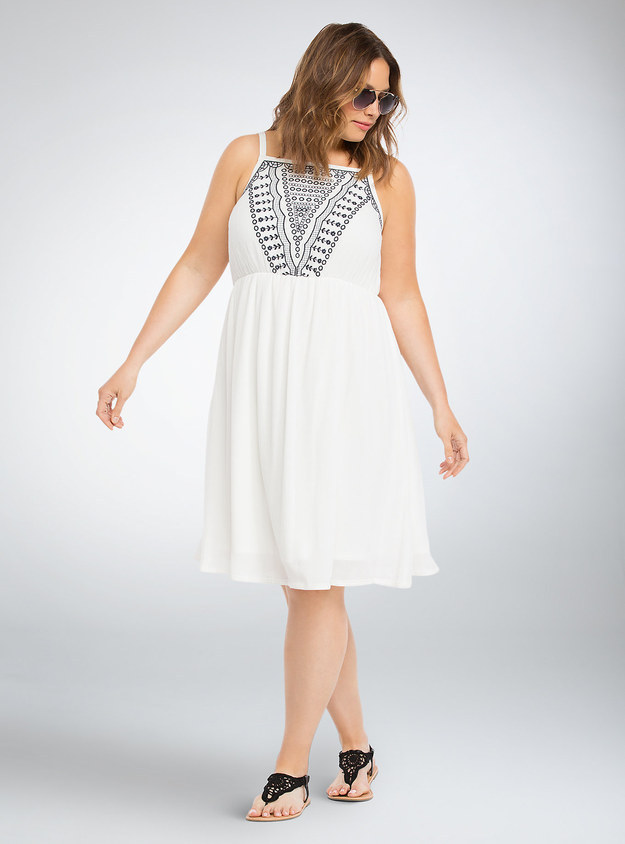 #4 Summery plaid Cami-dress:
Simple yet comfortable stylish dress with all over print and dolphin hem, comes in soft linen blend.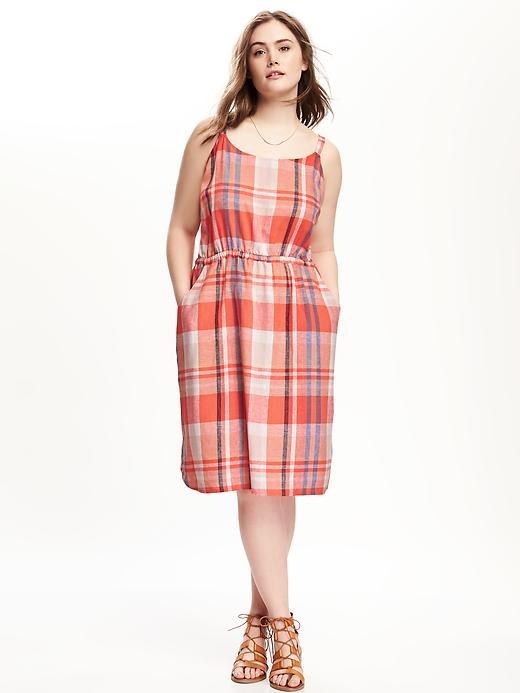 Check Out more of these on the NEXT page