From the artistic cultural tradition including soulful music, art and paintings, literature, colorful attires, ancient ornaments to the sumptuous cuisine, Rajasthan is one of the truly incredible states of India. Also known as the land of kings, (Raja- King, sthan-place), this beautiful state is eminent for its captivating historical heritage which is present all across this largest state in India. This place is engulfed in rainbow all the time, from the attire of the natives to the color of buildings, it is all a mélange.


Here are even more enthralling facts unfurled about this majestic state :
ARCHITECTURE
Architecture has been the pride of Rajasthan since the Rajputana period and has been carried forward by the generations till date. The state is imbued by numerous venerated forts which are no less than a treat to the eyes. Jaisalmer, Udaipur, Jaipur, Jodhpur, Bikaner and Chittorgarh are cities with numerous spectacular forts and palaces that make it a dreamer's destination.
Some of the famous architectural works include the Jantar Mantar, built in 1728 by Maharaja Sawai Jai Singh 2, is the world's biggest observatory in working conditions. The forts are so mesmerizing that even Hollywood is wooed by its magnificence. A glimpse of Jodhpur's Mehrangarh fort can be seen in Batman- Dark Knight Rises.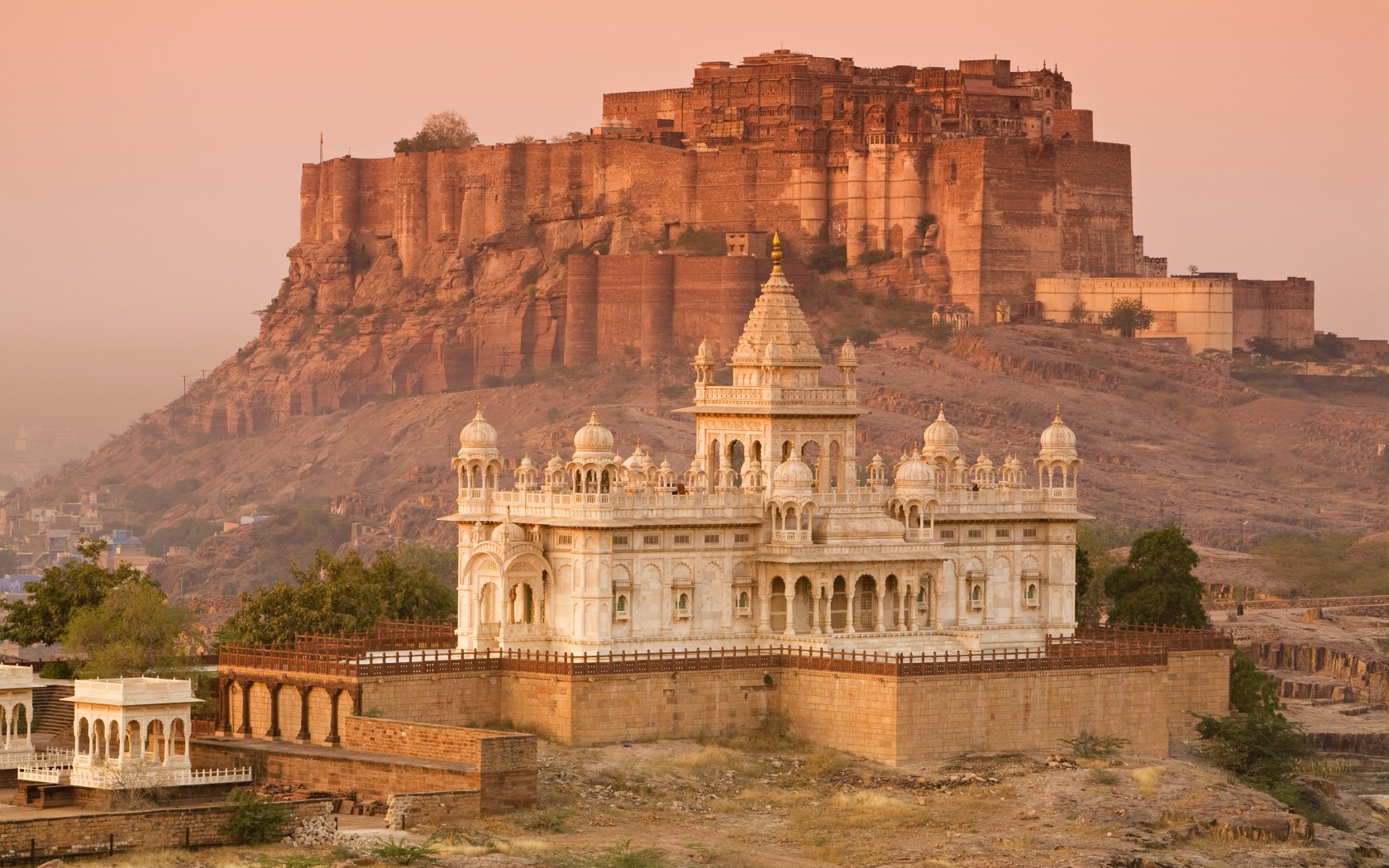 FIRST PLANNED CITY
The pink city –Jaipur, built by the king Sawai Jai Singh 2 was India's first planned city and is also the capital of Rajasthan. Its architecture is based on scientific principles and is meticulously planned and beautifully crafted. Further, if one truly wants to have knowledge about history, art and lifestyle of legends museums are at priority to give a glance. City palace Jaipur, Albert Hall Museum, Jaisalmer Museum, and Hawa Mahal are in merit to be visited. Jaipur is pink, Udaipur is white, Jodhpur is blue and Jhawalpur is purple. It is so addressed because the buildings are majorly of that color. This adds to the picturesque beauty of Rajasthan.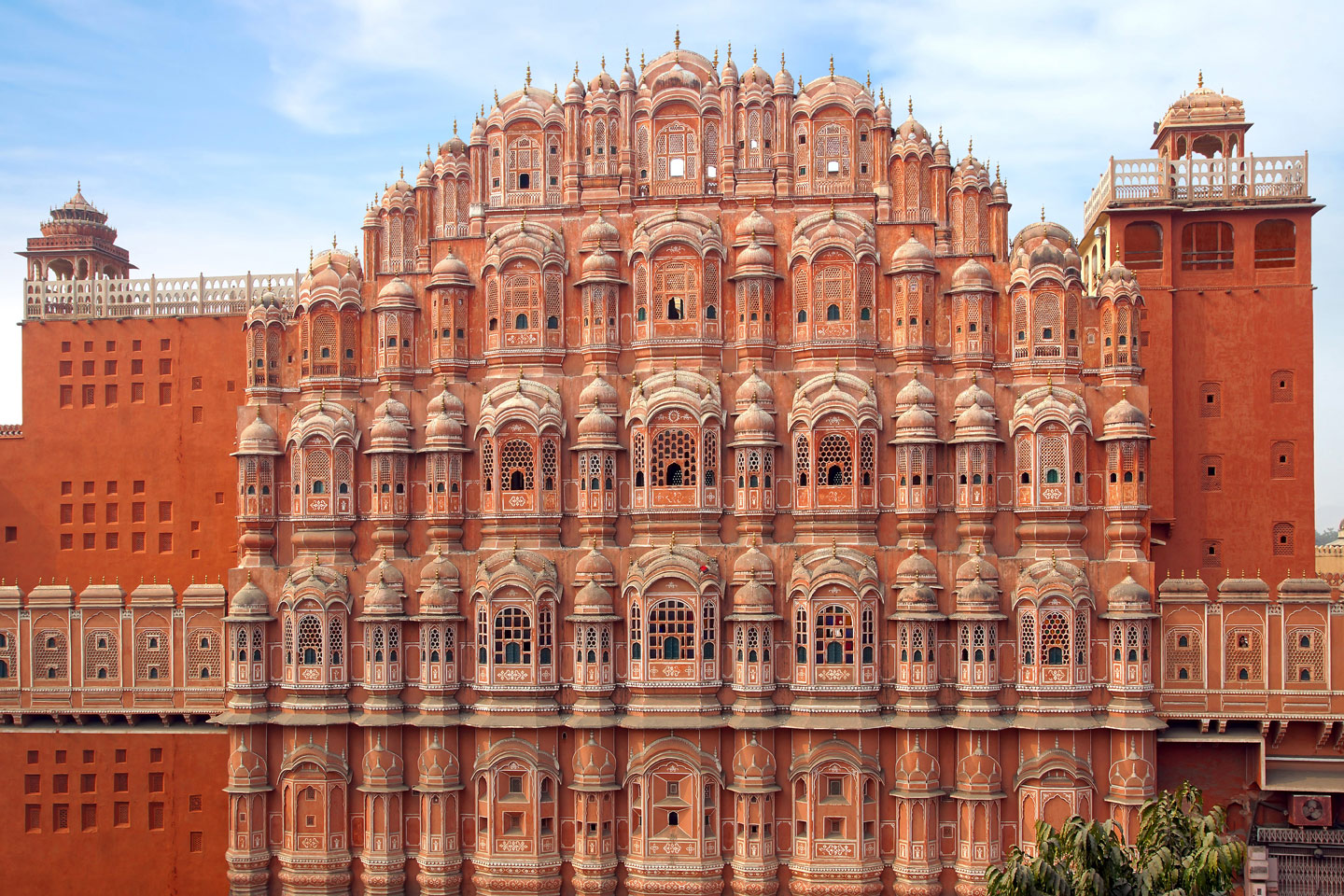 ART OF RAJASTHAN
The art-work is known as Maru Gurjar Art done in wooden carved furniture, block print textiles, bandhej work, colorful hand-woven carpets and all other handloom and handicrafts is all worth adoring. Radhe-Krishna and bani-thani painting are acclaimed all over the word as they tell so much about tales from the epics.

EXPLORE RAJASTHAN ROYALLY
Exploring things in Rajasthan is not only limited to visiting historical monuments, admiring their artistic paintings and beautiful authentic attires. Does anyone gave it a thought that it can be all wild and adventurous be in Rajasthan doing activities like –
Elephant safari depicts a royal means of experiencing royal past and exploring wildlife sanctuaries and other towns of Rajasthan.
Tonga races – In most cities and towns of Rajasthan' tongas' are used as means of transportation. Though these are slow means of conveyance but their wild spirit can be seen while racing in fairs.
Vintage car rally – it's an amazing sight not only for the riders who take part but also for the audience in there. Jaipur and Jodhpur are famous for conducting vintage car rallies.
Trekking – As Rajasthan is situated by Aravalli hills, trekking is at its best can be done and experienced – Mount Abu in Mewar belt is one of the best places for doing Hill-climbing, river rafting.

THE BULLET TEMPLE
India is known for its diversity, even in terms of spirituality. Different religion worship different deities but, heard of a motor bike as a deity? The Bullet temple in Pali district of Rajasthan has a temple known as the bullet temple where a bullet bike is worshiped. It is said that the owner of the bike, Om Banna met with an accident, later when the cops tried removing the bike from the spot they could not. The villagers started worshiping it and the spot was recognized as a bullet shrine.

THE WALL OF KUMBHALGARH
Which is the longest wall? …and we all know it is the Great wall of China. Which is the second largest ?… It is the 36 km long Wall of Kumbhalgarh fort in the city of Udaipur.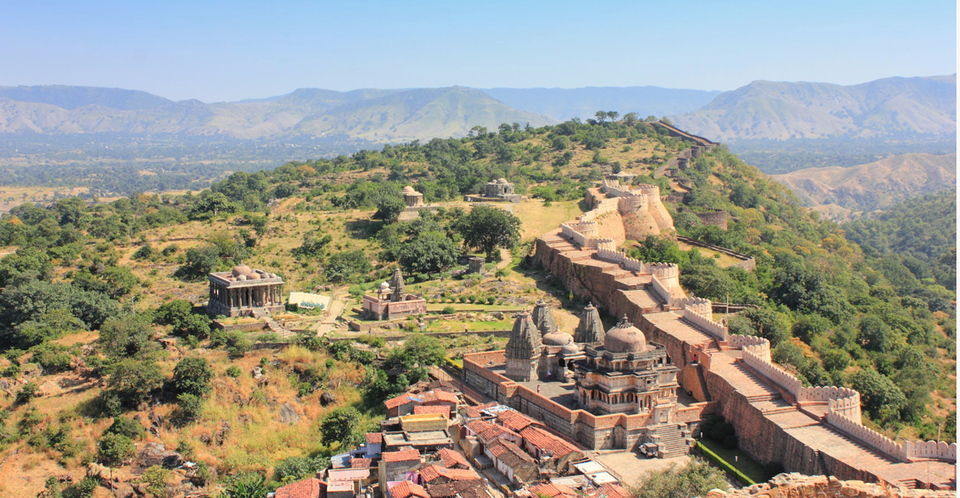 CAMEL AMIDST THE THAR
The Thar Desert or the Great Indian Desert occupies a huge mass of land in Rajasthan. The king of the desert, camels make it joyous.It is fascinating to tour the desert on camel backs.

MUST VISIT PLACE FOR FOOD LOVERS
If one is traveling to Rajasthan, it should be like easy going as you will get a countless variety of Marwari dishes. Be it snacks, main-course, condiments, mouth watering sweets, each item conferred with the distinct recipe. A whole 'Rajasthani Thali' consists of Daal-baati churma, kadhi, Besan gate ki sabzi, saag, bajra and jawar rotis. The interesting fact about Rajasthani sweets is that they are served both before and after the meal. Balushahi, churma, ghevar, imertis, feeni are some famous sweets and are of the tourist attraction as they are so welcoming.



The most interesting fact is Rajasthan is very famous for production and distribution of spices all over India. These mindboggling facts make Rajasthan truly 'a one of its kind' places in India!