Can you think of most annoying thing which happens with most of us whenever we feel like calming our souls from music and take out the headphones of our pocket? Yes, that is the tangled headphone wires. Sometimes you may turn bizarre seeing your wire turn into several knots just in few minutes. The nuisance doesn't stop with the headphone wire, be it any cord, your computer cable, extension wires or even the glittering thin lighting wire of Diwali, they all get twisted in a way which looks impossible to disentangle and you feel like some ghost is purposely snarling all the wires to mentally torture you. But do you know it is pure science that makes your cables tangled. The jostling of wires tends them to accumulate and consequently descending you to knot hell.


The most common way to fold the wire is folding it circularly which we think is great but it adds on to our knotty woes as soon as we drop it in our pocket and bag. As the popular saying says you can't have your cake and eat it too therefore if you want your wire detangled you have to do some efforts to save it from intertwining.  Following are some of the ideas which may help you shun wires from bewildering you.
#1 The Paper/ Binder Clip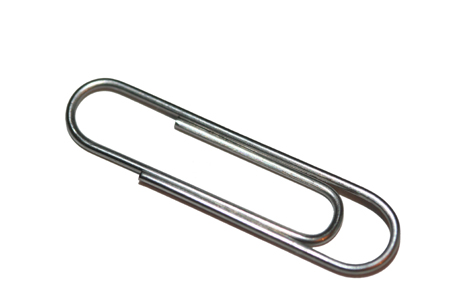 You thought that these clips can be used only for papers then you are wrong as these mighty clips can help you assemble lot of wires at one place. Check out the above image and tuck all your wires on your table edge and unwind the wire mess behind your computer system.
You can also use the binder clips on your headphone wire by simply folding the wire and lock it with the clip so that it does not move and tethers. Females can even use their hair clip for this purpose and instead of locking their curls which look best open, lock their wires.