Travelling newbie places and  holidaying  are a  must needed stress buster doses  for recreation and are  also ways to celebrate life.  Amidst all these road trips are a rage all crave for. It's so full of thrill and spunk that it finds a prominent place on everybody's wish list. Road trips have that  special carefree and love for life feelings inked with it. A diverse range of routes can be explored for a road excavation!


Here are a few of the fascinating routes for your next road trip
 #1 BERGEN TO OSLO, NORWAY
The scenic lovers, this one is going to be an absolute treat! Nearly 350 miles from Bergen to Oslo outskirts, this route is stitched with green grass and mountains. Makes a perfect escape junction from the hectic city life.

#2 ALPINE ROUTE, GERMANY
This one is again a perfect route that  unveils the European enigma.  The entire route is tangled with twists and turns of the alps that will surely pull you on an adventure high. This 300-mile route is an amazing one to ride through but, you will need a route map to take you through the journey.

 #3 MUMBAI TO GOA, INDIA
India is one of the loved tourist destinations. Its diversity gravitates oodles of people. Mumbai to Goa is one of the most hunted road routes.  From the city of dreams, Mumbai to the beach party capital of India is a must watch out route. The picture perfect scenics to the smooth NH17 ride it is a perfect call for the next road trip! Approximately this 604 km ride  will leave you fun imbibed.

#4 BIG SUR, CALIFORNIA
Squeezed between Santa Lucia mountains and Pacific redwood grooves this makes a mindboggling route for that perfect  road trip.  Trigger from San Jose and head south to Big Sur, this nearly 90 miles ride is one of the best picks in the United States.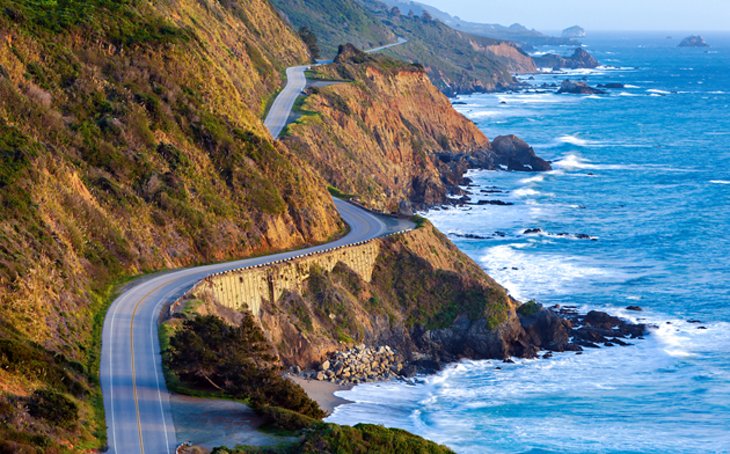 #5 SEWARD HIGHWAY IN ALASKA
Want to indulge in the beauty of Alaska? Then traverse Seward Highway that bridges Anchorage to the town of Seward. This 127-mile stretch engulfs you in nature's fix, with forests and glaciers!

#6 HANA HIGHWAY
The small periphery of the Hawaii holds a short and captivating route, Hana Highway. The stretch can is a small  one but, the Hawaiian view shall surely clutch you.

#7 GREAT OCEAN ROAD , AUSTRALIA
One of the most breathtaking routes on the planet ! Engulfing scenery , rugged terrains , cliffs  etc make this 673km long route a one of its kind  adventure and fun package .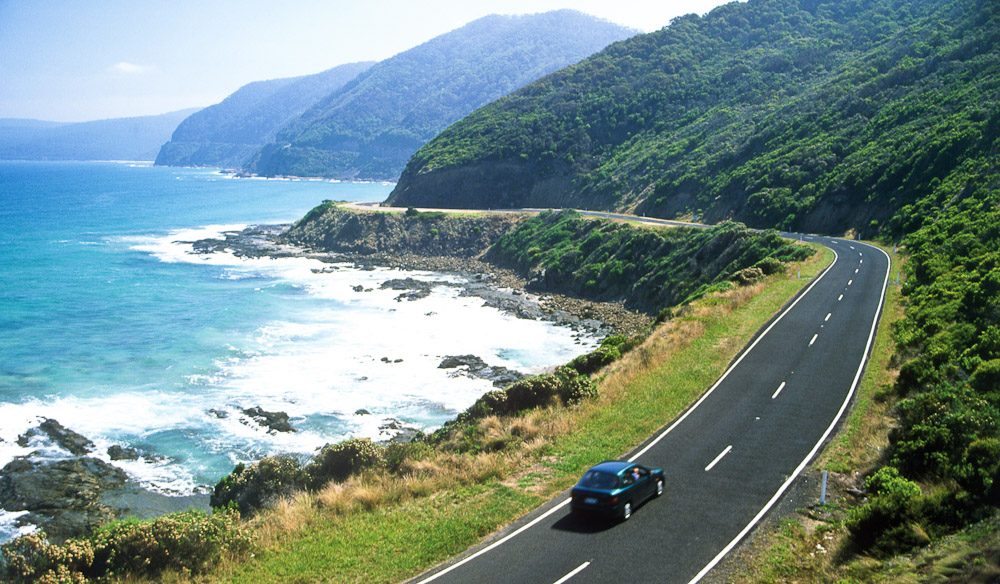 #8 THE GREAT ALPINE STRETCH, AUSTRALIA
A 576 km picturesque path , a nature's delight . The popular ski fields and lakeside view engulfs in the ultimate zest to travel and enjoy .

#9 ROUTE 62 , WESTERN CAPE
The famous spot of African continent , the Cape town is one destination that can't be left out . The Garden Route , a 595km long route from cape town to Tsitsiikamma forest is one of the most loved drives that will leave you spell bound with its panoramic spree.

#10 THE EIGHT PASSES, SOUTH AFRICA
If you love to drive then this is a sure hit , the Eight Mountain Passes Route . You begin with Naudes Nek Pass, the highest unpaved road in South Africa and the rest of the passes follow .