Getting over a painful experience is much like crossing monkey bars. You have to let go at some point in order to move forward- C.S. Lewis
It is difficult to nurse a broken heart but once you get ready to accept the things, you can move forward. It is true when you let go, then only you grow.
Face it! Accept the truth, how-so-ever difficult it may seem
Acceptance is the key to coping up with all the problems. You need to accept that you are sad because of something and which is completely a normal human nature. Confront your problems and do not hide it. Don't keep a fake smile in front of others. You may suppress those feelings for a while but it can arise again and again. So, just face it.

Give yourself a break
Time is the best healer. Give yourself time to deal with the ups and downs. Do not get involved in anything that keeps you completely busy because that will push your emotions down which is not at all helpful in the long run. Coming out of a heartbreak is not a straight and simple path rather a spiral one. Travelling the same emotional path will help you deal with it in a better way.

A little sadness is okay
Humans own a complete set of emotions including anger, sadness, confusion etc. and so it is completely okay to feel these emotions. The only thing you require is time to feel the hurt and pain. But, do not dwell yourself in the sadness, which can affect your whole life. Sit and introspect.

Cry your heart out
Humans cry when they cannot hold the feelings inside their heart and which is a very healthy way to show acute feelings. So, whenever you feel like crying, sit at a comfortable place or with a friend and free those feelings out.

Do not fight those feelings
If you fight those feelings, it will become harder for you to cope up with the depression. Writing out the feelings is a very good way if you do not want to share it with someone else. Write every day about your emotions and you will see, it will help you handling them in a better way. Do not keep listening to heartbreak songs. It will drag you back to the pit you are trying to come out of.

Let go off negative thoughts
Never let negative thoughts overpower your mind. Analyze your perspective, negative thoughts arise from a negative point of view. Avoid blaming yourself for what happened. Meditate more. Meditation is the best method to release negative thoughts from the body. Sit in a comfortable position and at a comfortable and peaceful place. Breathe and relax, and free your body from destructive thoughts.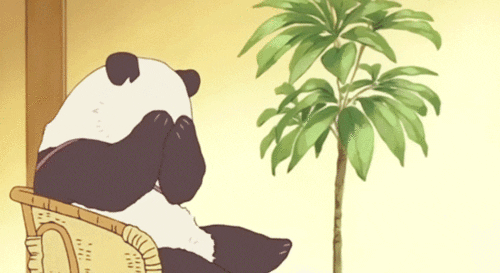 Examine the past
Nothing happens without a reason and whatever happens, happens for good. Think about your relationship, you will definitely find a reason for the breakup. Also, focus on the good points of your relationship which will help you to choose a right relationship in future. Give yourself space from your ex after the breakup but that doesn't mean you cannot be friends in future.

Start taking good care of yourself
Notice your strengths and be proud of yourself. Realize how strong you are, you coped up with the most difficult time. Give time to those things that make you happy and feel good about yourself. Keep reminding yourself of your achievements and accomplishments. It will help you fight the heartbreak.

Exercise
Physical exercises stimulate the growth of nerve cells and release a happy chemical, serotonin. They will groom you physically as well as mentally.

Moving On
Get rid of all the things that remind you of your ex-partner. There is no point in scrolling old pictures, stalking his profile on social media, or calling or texting him aggressive messages. Avoid contact with him/her that will help you thinking less about him/her or past.

Meet new people
Heartbreak doesn't mean you can never love again. Meet new people, get involved in new activities but be patient. Don't fall in any new relation immediately. Getting back into the world of love might revive those feelings again. Do not let those feelings dominate you after your recovery.